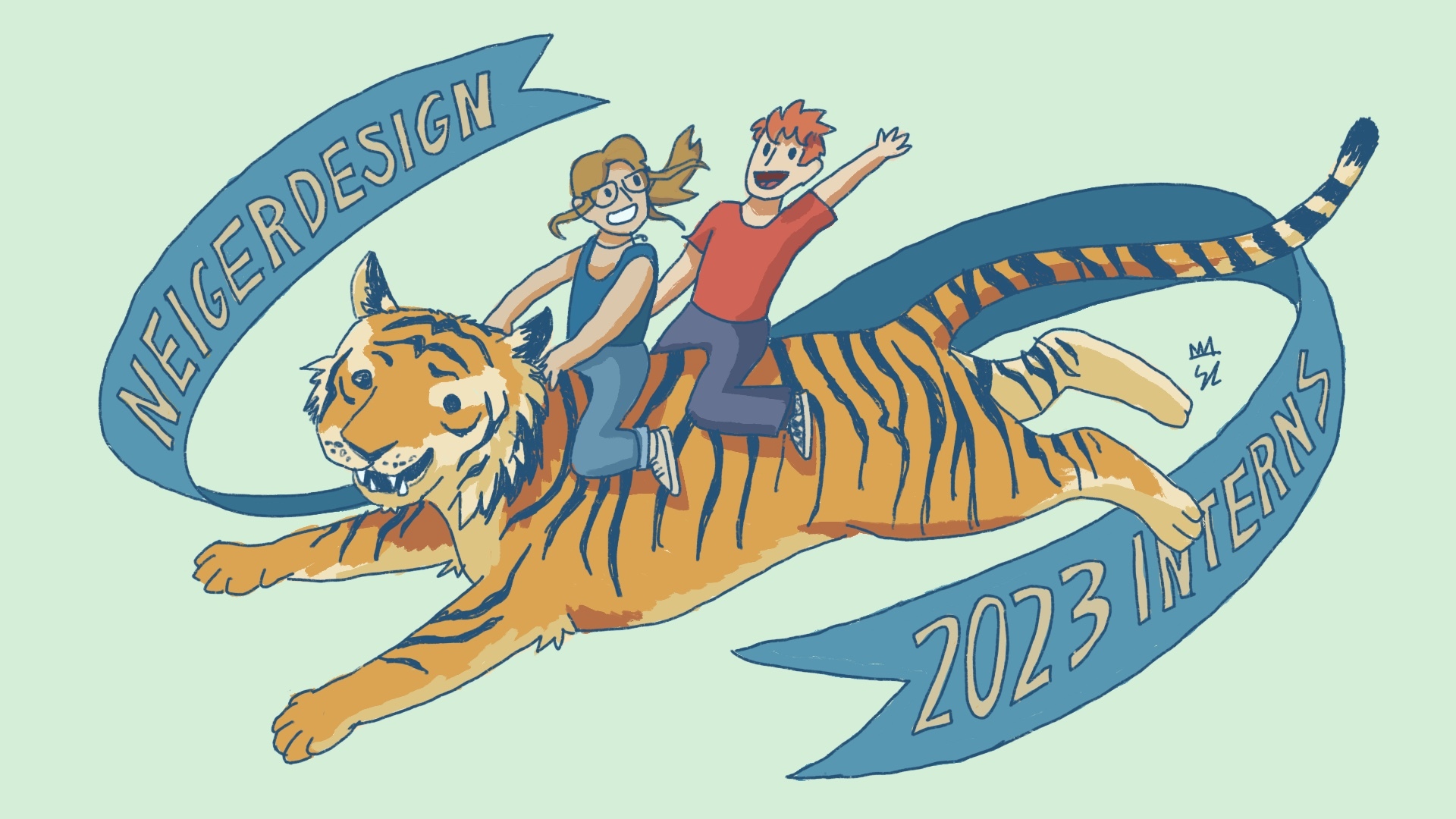 Photo by Sam Rauch
School's out for the season!
Aside from being the best time of the year to travel and catch a tan, summer break presents exciting opportunities for college students to participate in internships. At NeigerDesign we are proud to offer our own program to help students gain real-life experience in the field of Strategic Marketing and Design.
Our 2023 interns, Ryan and Sam, have jumped right into the work and culture of our firm with their vibrant and hard-working personalities, and we are thrilled to introduce them below:
First, meet our Social Media and Digital Marketing Intern, Ryan Mulroy. Ryan is originally from the suburbs of Chicago, and she attends school at the University of Miami in the sunny state of Florida. She will be graduating in 2024 with a degree in Creative Advertising and minors in Art, Electronic Media, and Creative Writing. When Ryan isn't drafting social media posts and researching market trends, you can find her reading, practicing yoga, or playing with her dogs.
This summer's fabulous Design Intern is Sam Rauch, who will be taking the Chicago area by storm as she develops content to strategically showcase NeigerDesign and their clients at their best. Hailing from Austin, Texas and attending Carnegie Mellon University in Pittsburgh, she's currently studying for a Bachelor of Design specializing in the communications track. When out of the office, Sam becomes a creature of the outdoors and can often be spotted hiking, plein-air drawing, and road biking.
Follow Ryan: linkedin.com/in/ryan-mulroy-4a74b2231
Follow Sam: linkedin.com/in/samantha-rauch-design